The Latest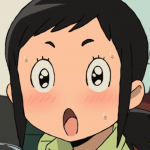 Tortureware
6 months ago
Hello, are there any other users planning on contributing to this wikia? After adding several pages I noticed there hasn't been any activity for quite some time. If no one else is interested I am planning on remaking and adopting this wikia to give it a fresh start, if this is alright.
Lder1995
1 year ago

The one on the left (Masotan sticking out his tongue to cheer up Hisone) or the one on the right (Hisone washing him)
About Dragon Pilot
Dragon Pilot is a Japanese anime series. Hisone Amakasu decided to join the Japan Air Self-Defence Force to distance herself from people. Her life changed when the concealed "OTF" (Organic Transformed Flyer, or dragon) chooses her to be his pilot. According to legend, dragons are thought to possess a key to unlocking the future of the world...